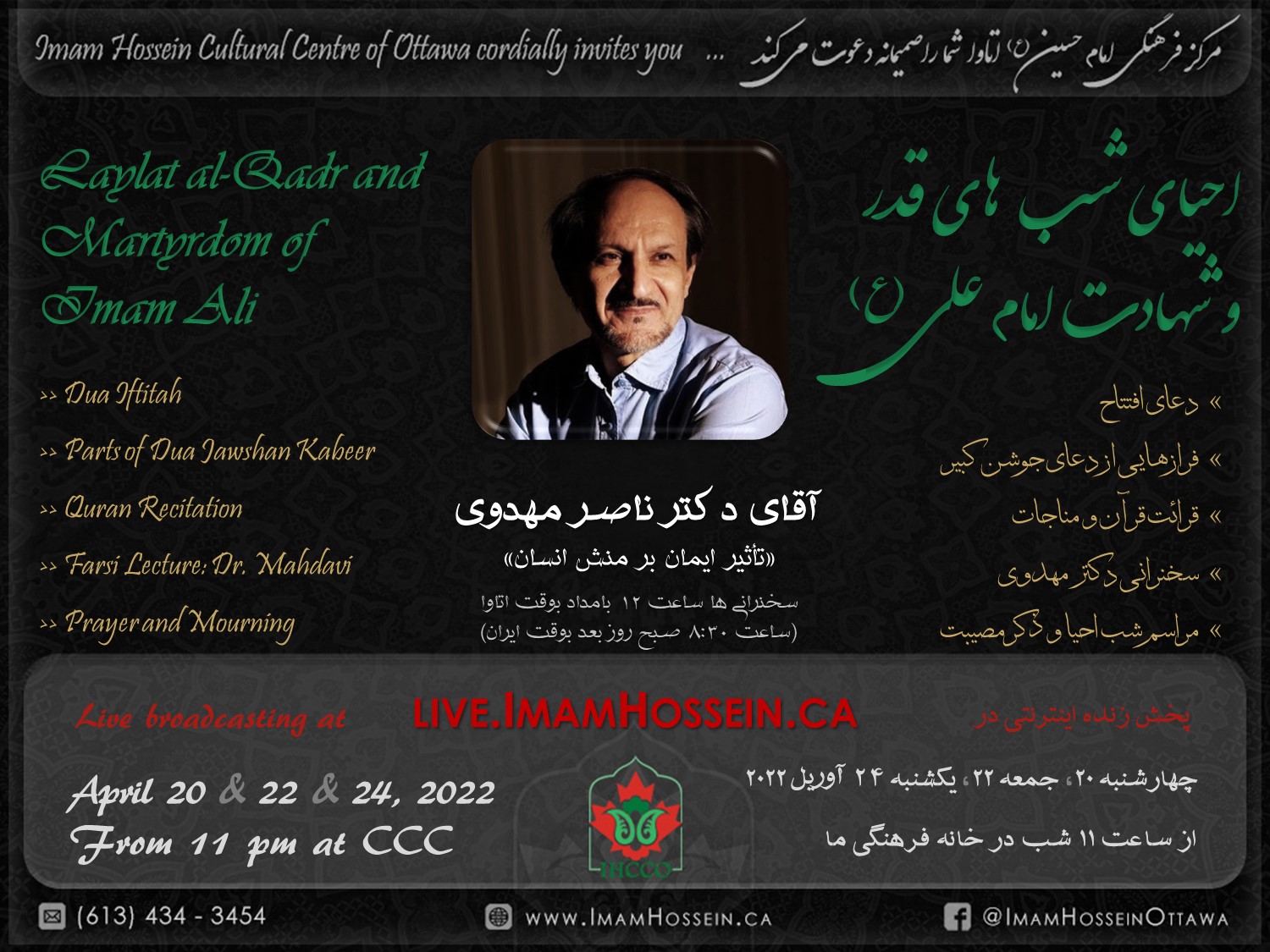 Laylat al-Qadr and Martyrdom of Imam Ali
Dear friends,
Join us as we commemorate the Laylat-al-Qadr (Nights of Decree) as well as the martyrdom anniversary of Imam Ali (pbuh) as follows. Programs will be held both in-person and online.
Time: April 20, 22, and 24, 2022 – From 11 pm
Venue: 
– Community Cultural Centre (CCC), located at Unit 318 of 3025 Albion Rd N, Ottawa, ON K1V 9V9
– Live streaming at live.imamhossein.ca
The honored speaker, Dr. Naser Mahdavi, will give a sermon in Farsi on "The Effect of Faith on Human's Character"
These programs will include recitation of Dua Iftitah, Dua Jawshan Kabeer and Quran, in addition to sermon, prayer, and mourning.
Please note that:
🦠 Health Conditions: Participants should have received 2 shots of COVID-19 vaccine and have no symptoms.
📍 Entrance and Parking: Park your cars ONLY & ONLY in the side parking lots and enter the building using the side entrance door as shown on the attached map.
♿️ Accessibility: Elevator is out of service.
💎 Donation: Your donations (nazr) are welcome. You could kindly e-transfer it to finance@imamhossein.ca with the message of "Qadr".
Stay safe!
IHCCO Public Relations